CHANDNI KE DAAMAN MEIN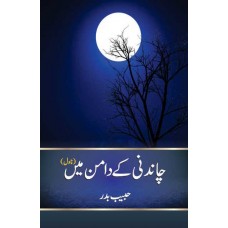 Author :
ISBN:
978-93-5073-427-8
Edition:
1st
Year:
2014
Pages:
280
Size:
18*23/8
Publisher Name:
Educational Publishing House
Price:
INR 300.00
INR 300.00
Set in the feudal background of the Indian subcontinent, an erstwhile Nawab changes his family and near and dear ones to metamorphose with the changing scene of the subcontinent. An imaginary feudal state viz. Kangaarapur is created to represent the erstwhile feudal class. The lead protagonists, Naghma and Nasheed, both literally meaning song, show the dream of the former ruler come true. The third angle of the triangle, a British girl, herself representing the British feudal class appears and vies with the superiority of the Orient to establish the supremacy of the Occident. The result...?
Write a review
Your Name:
Your Review:
Note: HTML is not translated!
Rating:
Bad
Good
Enter the code in the box below: